Get FREE SSL with Our Web Hosting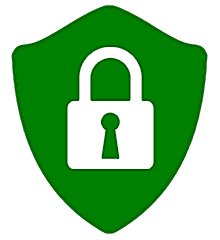 Lytenhost is now offering free SSL certificates with all our web hosting plans.
Google has announced that SSL is to become mandatory in 2017 and will be labeling all websites using only HTTP as "unsafe" this year. If your website requires a login, which it probably does, you have until the end of January 2017 to get an SSL certificate or Google will flag it with a big warning to visitors claiming that your website is "unsafe". This will turn people away from visiting your web site if you are not using the HTTPS protocol in the address.
This change, though being promoted as something to safeguard the web, is being viewed as more of a monopolistic move by Google. By "forcing" webmasters to use HTTPS, Google may or may not make a safer internet, but it surely is making life difficult for the average website owner.
While other web hosts are charging $79 or more to purchase an SSL certificate… Lytenhost is offering its clients the easy to use AutoSSL feature by cPanel and Comodo with all of our web hosting plans at no additional charge. Dedicated IP address is not necessary, thus also saving yourself that expense.
What is AutoSSL?
AutoSSL is the solution to one of the most troublesome tasks that existed for cPanel & WHM users — SSL installation and renewal. With AutoSSL there are no more forms to fill out and no more certificates to manually copy into place. Once you enable AutoSSL, your websites are automatically secured with a Domain Validated SSL certificate. Perhaps more exciting is the fact that your coverage will never lapse, because at expiration time a new SSL is requested and automatically installed.
This free tool can be used to automatically provide domain validated Comodo SSL certificates for your web sites hosted with us and keep that red X mark from displaying in the address bar. If your website (whether it is a domain, sub-domain, add-on domain or alias) never had a SSL certificate or it has expired, a new (and most importantly FREE) SSL certificate will be generated and installed. This makes any of your websites hosted with any of our hosting plans having free SSL certificate for life (with automated renewals).
For websites such as ecommerce needing higher security, we recommend purchasing a Comodo 'Essential' SSL certificate (installation included) for only $39 during the checkout process. Dedicated Ips are also available if needed.
We understand that switching hosts can be time consuming and scary. Lytenhost is here for you and happy to help in anyway needed.
Get Professional Web Hosting Service Today!
Reach out to us with your web hosting questions, comments & concerns.