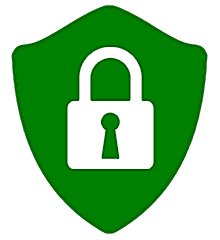 Secure web hosting is vital today whether you want to open an online store or even a personal website. We are proactive with our web protection and website security.
Website security should be an important concern when looking for a web host. We stop malicious hackers and other security threats before any damage is done.
Your website or web server is safe with us.
Lytenhost takes these matters very serious and employs extra measures to keep our clients safe from today's problems. We take extra steps to harden our servers and services such as Apache, MySQL and Exim. We constantly scan live traffic and run regular file checks in order to prevent problems before they happen.
Lytenhost also runs a special operating system that isolates each customer into their own environment for extra protection and offers the tools necessary to keep your website and data secure, including FREE SSL certificates.
Our Web Hosting Security Features Include:
Firewalls
Stable & Secure OS
Virus Protection
Hardened Secure Services
Anti Spam Protection
Free SSL Certificates
Website Backups
The most secure hosting environment in the world will not keep you safe if you use software with exploitable security bugs and is vulnerable.
Our specially engineered hosting platform offers Shared, Reseller, VPS and WordPress hosting that is designed for the fastest, most secure and scalable web hosting available.
Get Professional Web Hosting Service Today!
Reach out to us with your web hosting questions, comments & concerns.